We're getting ready to split off from our current studio and open our own. It's not quite as bad as starting from ground zero, but there are still quite a few steps to take. Legal documents. Tax applications. Merchant accounts. Vendor accounts. There are a zillion things to take care of.
One of the things I've been researching for quite a while is studio management software. I thought I'd share a few of my findings for other photographers, since I could have used a page like this to get me started.
Here are some of the software packages that I've either used, demoed, or at least read about. All of the findings are my own impressions, and may or may not be accurate – if it's a deal breaker for you, ask the question or take it for a test drive. It may be either I was wrong, or the software has since been upgraded.
First, the off-line packages:
We used this software several years ago, and so the current version is sure to be different. I remember that the software seemed clunky, hard to use, and the customer support from the company was absolutely horrible. I'm sure they've changed by now (see P1 Wired below); otherwise, I find it hard to believe they'd still be in business.
We use this at our current studio now, and we like it quite a bit. However, it's a very large program (with a price to match) which may suit a large, high volume studio, but not so much a smaller place. It has very good contact management, decent workflow tools and a very good digital display capability (no need for ProSelect). For the features I'd need, though, I'd have to pay for either the full package and then monthly maintenance (a significant initial investment), or a lease fee of $175 per month. A little steep for me.
A little less pricey than Studio Plus, and it comes very highly recommended by the PPA. In fact, when the PPA Studio Management Services team audits your business during a SMS consultation, this is what they use. It's very complex, though, and people have told me to expect several $400 seminars before I could fully use it. My initial impression during a test drive was that it had a lot of power, but workflow management seemed a little lacking. That's pretty important to me.
The online packages.
We live by our iPhones, so an online version appeals more to me than an in-house package. Here are some that I've tried.
This is the online version of Photo One, and it looks pretty slick. Contact management and workflow look pretty good, and the calendar is very user friendly. Customer service is very friendly and responsive, too. However, with all its good points, there are a few things I don't like.
To use merchant account services, you have to use Merchant Warehouse for your account. Not saying they're bad, but I don't like being forced to use a particular merchant account provider.
Contacts can only be tagged with one category (along with a subcategory). This is a deal-breaker for me. I have clients in many, many categories, and that's how I market to them.
Several calendars, but no combined calendar. I have 9 Google Calendars and I can see them all at once. I don't want to have 2 or 3 more individual calendars in my studio management program that I can only see one at a time. P1 Wired will sync to Gcal, but still only show one calendar at a time.
P1 Wired is a close second for me, even with these shortcomings.
StudioCloud is a cross between a desktop app and a web app. It's written in Adobe Air, and includes (for a price) a module called CloudBoost that will put everything online and sync all your devices. It looks pretty, but they seem to be getting away from photography studio only, and moving towards general business management. The desktop version is free, so give it a try.
Tave looks promising, and an update is coming out this summer which promises to greatly enhance a lot of things. This was another close runner-up for me, but it just didn't grab me as the best.
ShootQ is the one I've finally decided to use. It's not perfect, but there are many, many things I like about it.
Mobile access: A very good mobile site, with an iPhone app (with offline access!) due out soon. Yay!
Client management: Unlimited user roles, so I can finely define my marketing, (Mostly – see below).
Google calendar integration: I can display ALL my Google calendars in ShootQ, and events scheduled in ShootQ get copied back to Google.
Highly customizable workflow: I can create as many tasks as I want, assign them to a particular workflow, and when I book a job, they all get automatically added to my task list, along with relative (to the event) due dates.
Very good customer support: Support tickets are answered very quickly, and with very friendly replies. These guys know how to do customer service.
Some things I wish they did better:
Exportable data: P1 Wired has set the standard for this. You can download anything and everything with the click of a button. With ShootQ, you can download your clients and your financials (to import into Quickbooks), but that's it. Products, workflow, etc. are stored solely at ShootQ.  This is one thing that bothers me a little about all online services – I don't back it up myself. I like to have my own archival copies.
Filtering relationships. I can use roles to find and filter clients, but I'd like to have advanced filtering (all seniors graduating in 2011 who go to Slidell High School and are not marked as "do not market").
All in all, I think ShootQ is the best package out there. They update fairly often, so it will only get better!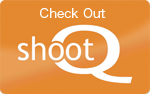 Deciding on a studio management system is a decision that shouldn't be made lightly. I've switched between software, and it's a major pain in the patootie. Once you start using one, you're locked into it for a while. So take the time, download the demos, kick the tires and ask the questions. Find one you'll enjoy using, or you won't use it to its full capability. After all, it's supposed to help you run your business, not become another administrative task to endure.
UPDATE: When we bought the studio from our former employers, they decided to transfer the license for StudioPlus to us. So we're still with the same system, only paying our monthly maintenance fee (slightly higher than ShootQ), and no learning curve. While we'd love to have more online features (and they say they're coming), we're pretty happy with our current setup.